VINTAGE POSTERS SHOP ELBE PARIS
Philosophy
The trade in prints and posters at the end of the 19th century was an embryonic activity and often a matter for specialists and enthusiasts. For the past fifteen years, old original posters have formed a dynamic and globalised art niche thanks to the "discovery" of these posters by a few American soldiers on leave in Paris at the end of the 1940s, when stocks of French posters were abundant, often successful and promising. Back in New York, these veterans structured the market by opening galleries, thus introducing the American public to the French illustration, already famous for its great signatures. The number of posters made their reputation and their price made them democratic.
Since 1976 we have been pleased to promote the artistic, historical, cultural and advertising heritage to a wide audience. To search, to search an attic, to take an old paper out of an old piece of furniture where it has been resting for a century, to remove it from its dust gangue, to unfold it by evaluating its fragility as one would touch an old papyrus. Breathe in the woody drunk smell that protected it and distinguish the scents of workshops whose inks soaked the paper, how can you love the work without loving its raw material?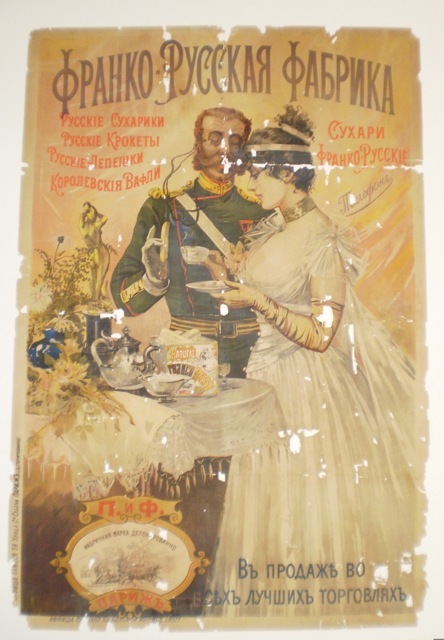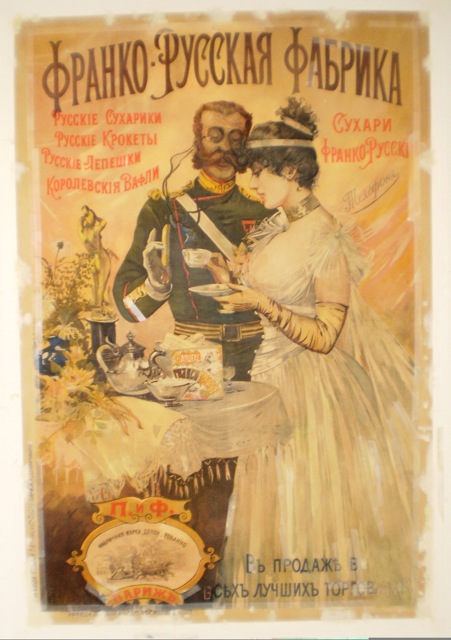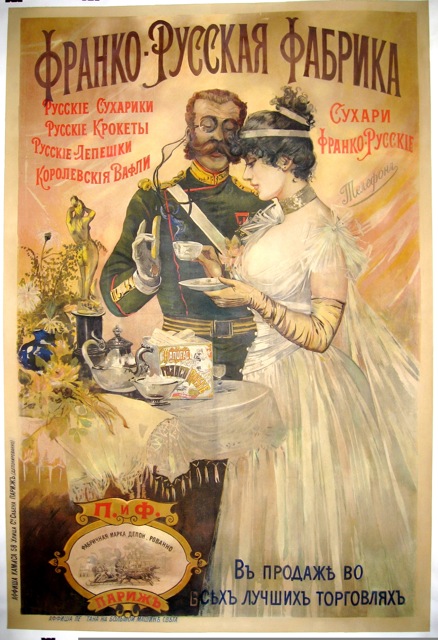 étapes de restauration d'une affiche ancienne
Our offer covers travel, advertising and cinema posters. We also have a number of art posters published by Mourlot. An exceptional collection of silver plate photographs from the 1960s, a collection of numbered and signed serigraphy known as alternative posters from Mondo. The Montaut workshop collection or the Epinal imaging archives. Our goal is to create bridges between eras, illustrators, show the synergy between niches and mix without blushing: art, cinema, travel and advertising in a large fresco bringing together creative people. In the Elbé bookshop you will see the original posters of Jules Chéret alongside the serigraphs of Keith Haring, those of Niki de Saint Phalle alongside the posters of Roger Broders, and why not bring together retro-futur prints alongside mannerist engravings from the early 17th century. Today's graphic designers are the heirs of the engravers of yesteryear, and it is not in vain to write that Laurent Durieux, for example, is part of Albrecht Dürer's continuity.
Elbé only offers original period posters. All our posters are covered and washed, if necessary restored, in any case exceptionally. The vast majority of travel posters are lithographs since this was the process commonly used by printers. For obvious reasons we do not accept political posters that are questionable, or images that are too caricatured and offensive. Exception made for specific requests (university research, collection, museum, broadcast, exhibition, film, book).
Services
Trading and expertise: We buy and sell posters, if you want to submit your old papers for review we offer you a free expertise. You can also send us pictures in the first instance if you can't travel.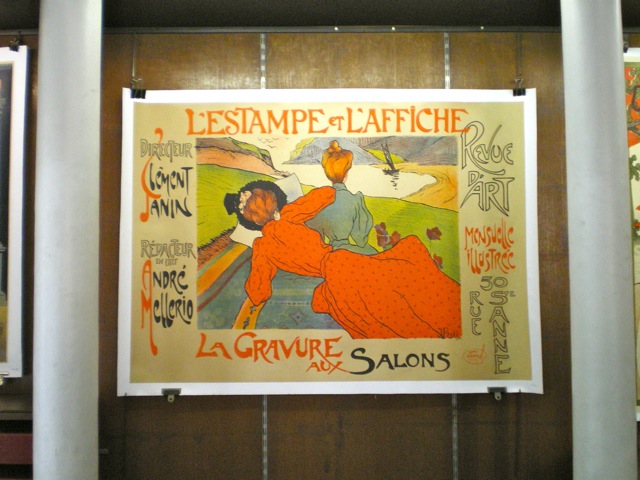 Shipping: We ship posters worldwide by rolling them up and protecting them in a tube.
Poster search: If you are looking for a poster from a specific location but can't find it, let us know what you are looking for. Some discoveries are sometimes unexpected.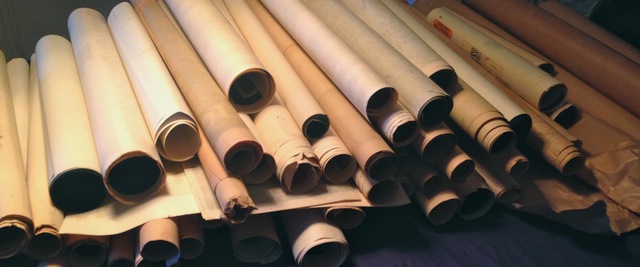 Framing: We suggest that you have your posters framed by a professional workshop in the 7th arrondissement on request.
Our products
Travel and advertising posters
Travel posters can be divided into three main categories: Air, Sea, Rail. The most important is undoubtedly that of the rail. Until the Second World War, there were many railway companies. Orders often come from PLM (Paris Lyon Méditerranée), the Orléans railway company, the Northern railways, the Simplon Orient-Express, the Brighton railways, the famous LNER and its Flying Scotsman train, Western railways, southern railways, railways of the future SNCF state, eastern railways, Alsace and Lorraine railways or even Belgian state railways. Each station has its own display corresponding to the number of waiting rooms, shelters and tracks. A poster manager centralizes the distribution of posters.
The posters of shipping companies are also very important, such as those of the Compagnie générale transatlantique, Delmas Vieljeux, Les Chargeurs Réunis, Les Messageries Maritimes, Société Navale de l'ouest, Société Générale des Transports Maritimes (SGTM). Often it is the painters of the Navy who make them, they are almost paintings signed Sandy Hook, Albert Sébille, Albert Brénet. The most striking style undoubtedly belongs to Cassandre thanks to his sublime Normandy, South Atlantic and many others.
Airline posters are the least numerous. However, they contain real treasures, how can we not be proud of Air France's production, which early on chose illustration to promote the merits of its services and lines. To make itself known, the Air France Company is surrounded by brilliant artists such as Lucien Boucher, Guy Arnoult, Nathan, Paul Collin, Jean Colin, Even, Bernard Villemot. Notable air posters are those of Aéropostale, Imperial Airways, Middle East Airline (MEA), Transport World Airlines (TWA), Scandinavian Air System (SAS). N.B.: About Air and Navigation, a number of recruitment posters for our armies are also a reference of this type. Illustrators such as Joseph de La Nézière, Charles Jean Hallo dit Alo or Paul Langelet are references.
Movie posters
The so-called "original" film posters are those displayed in cinemas to promote a film when the film is released in cinemas. The number of printed cinema posters for a given film is limited. In addition, these posters are not intended for sale to the public. In theory, they should be returned or destroyed after the film has been screened.
Fortunately for collectors and enthusiasts around the world, a small number of cinema posters escape destruction and become collectibles. Original cinema posters are among the most sought-after cinema documents by collectors.
The Elbé library has a large collection of original posters of French and foreign cinema, mainly from the 1950s to the 1980s, of various sizes and formats and through a wide range of prices (from 50 to several thousand euros).
The selection of original posters from the Elbé bookshop is not limited to French posters only, as it also contains an important collection of original foreign posters (American, Spanish, Italian, etc.).
The original cinema posters of the Elbé library are most of the time printed in lithography, canvased and restored if necessary for their perfect conservation and to make their exhibition easier.
The Elbé library will revive your emotions in the dark rooms with superb visuals by the greatest poster artists Hurel, Mascii, Kerfyser, Grinsson, Soubie.
Contemporary silkscreen printing
Silkscreen printing is a printing technique that uses stencils (originally silk screens) interposed between the ink and the substrate.
In recent years, some independent cinemas in the United States have been broadcasting great classics of cinema and occasionally ask young graphic designers or illustrators to create a so-called "alternative" poster to the original one to promote the event.
These alternative posters, published in numbered series (generally not exceeding 500 copies) and often signed by the artist, have enjoyed immense success in recent years, far beyond the American borders.
Indeed, it was the publisher Mondo, based in Austin, Texas, who worked to restore the taste of graphic design to as many people as possible and made young artists such as Laurent Durieux, Olly Moss, Ken Taylor, Kevin Tong, Tyler Stout and Martin Ansin known worldwide.
The Brussels native Laurent Durieux, whose Elbé library is proud to present a large selection of his creations, is a typical example of the artist whose Mondo's work has made into a graphic star in just a few commissions. It must be said that his work impresses, his meticulousness, his sense of colour and composition impose him as one of the great contemporaries. The world of cinema has not been mistaken and Laurent Durieux now counts among his loyal customers the greatest directors such as Spielberg, Scorsese, Tarantino.
All our serigraphs are numbered. They are sometimes signed by the artist (in "AP", i. e. Artist Proof).
From the most minimalist or conceptual style to the most comic book or comic book oriented, be sure to find at the Elbé library the rare silkscreen printing that will amaze you.
Set photographs
The Elbé library introduces you to one of the hidden sides of cinema: set photography, also known as press photography.
To evolve in this complex and populated world of backstage, the photographer must know how to impose himself while remaining discreet.
The set photographer does not interfere in the course of film shooting and does not participate in any way in the making of the film itself.
He is present to ensure the images that will be used for the display at the entrance of the rooms and to provide the fixed media of the press (newspapers and magazines) with illustrations that will promote the film.
It is also expected to provide photos showing shooting scenes (actors, technicians, cameras, etc.) and portraits of the main actors (poster, photographic or drawn).
The majority of "film photos" are taken independently of the shooting and shots of the film, allowing the set photographer to take many shots of the same action. The Elbé bookshop is pleased to offer you a very important collection of period silver prints in a wide price range (from 50 to 900 Euros approximately).
Through its selection of original press photographs of great classics of French and foreign cinema, the Elbé bookshop will introduce you to the surprising and little-known role of still images in film production.
The imaging of Epinal
The imagery of Epinal is an old printing house in the small town of the Vosges which conquered its letters of nobility in 1796 thanks to the talent of Jean-Charles Pellerin (1756-1836). These childish and often naive lithographs are a typically French 19th century property that became internationally renowned with images such as those of the Chat Botté or Bonaparte, Joan of Arc, puppets, paper theatre, buildings or military subjects. The Elbé library has the privilege of distributing the imaging archives in order to satisfy a demand for the youngest that is of quality and that can be preserved to pass from generation to generation.
The Montaut workshop
Ernest Montaut (1879-1909) invented various artistic techniques such as line distortion to give an impression of speed. The workshop used a lithographic process and ended with a stencil process printed by Mabileau et Compagnie, Paris. The images praised the first motor races, the exploits of the aviators, the airship records. At Ernest's early death his wife Marguerite took over and continued her husband's work, with a particularly skillful style, under Gamy's signature. Two other artists contributed to the success of the workshop: Roowy and Campion. Librairie Elbé has the privilege of marketing several dozen plates from the workshop, which are in magnificent condition.
SEM, Savignac, cartoonists
Cartoons are an old tradition of the Elbé library, cartoons have inhabited French culture for centuries, how to forget the trait of Honoré Daumier, George Goursat dit Sem, those who paid for daring to take the side of smiling, staging, situation, criticism, the freedom to say and think quite simply. And with what manner, what genius they illustrated the history of their time, risking prison, opprobrium, benching and misery, today the madness of men.
A bit of history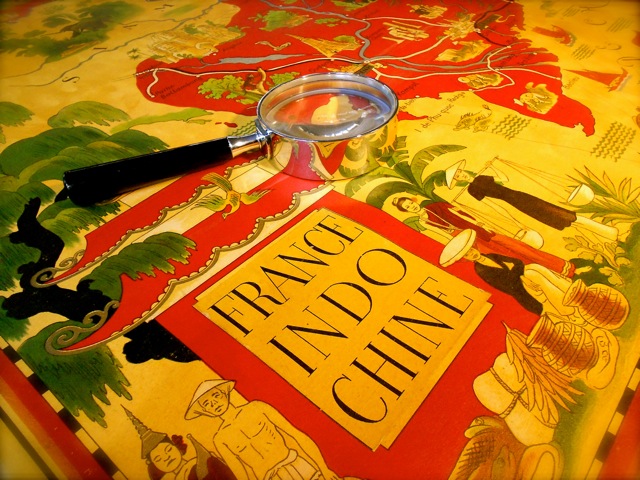 «L'art français sur les murs de Paris»
In order to create an aesthetic of propaganda, printing democratizes art, posters revolutionize communication strategies that give rise to advertising. From about 1880 to 1980, the national industry showed exceptional dynamism and then called on true artists, painters, landscape artists, animal painters and talented illustrators to promote both the consumption of manufactured goods and the travel of emerging tourism. The development of transport networks in the 19th century led train or shipping companies to invest in promoting their new lines by using the services of printers of their time. The restaurant "Le Train Bleu", Gare de Lyon in Paris, is the most authentic proof of this. Shortly after the birth of aviation, the first air shows were already the subject of fabulous drawings in which Blériot aircraft were displayed alongside the arrows of cathedrals. With the development of new and ever more efficient techniques, the whole world then becomes accessible to those who would like to cross borders and discover new spaces while driving, sailing and flying.
It is also the pinnacle of colonial ambition, of the trade in raw materials that is the object of all European desires; the opportunity to make classes for young people enrolled in the Navy or engaged in colonial troops; to attend a congress of Egyptologists in Alexandria, to do business at a fair of rare species in Hanoi, to showcase a horse in saddle profile in the latest fashion to be seen on Sundays during the walk through the Bois de Boulogne.
At that time travelling meant taking time, in 1930 it took eleven days to fly from Paris to Saigon, no less than seven stops to reach Paris and Istanbul with the Farman line and twelve days to travel from Trafalgar Square to the Old Cataract Hotel in Aswan by train and boat. The attraction for exoticism finds its most significant expression through the orientalist style, the French are captivated by Syria and Lebanon whose images are displayed in all stations, where many archaeological missions work to revive Palmyra, which Charles de Gaulle visited in 1929, the Bosra theatre or the Krack des chevaliers abandoned by the Hospitaliers six hundred and fifty years earlier. During the First World War Thomas Edward Lawrence offered the most characteristic example of these "oriental madmen" Europeans who went so far as to espouse its codes. William II had Saladin's tomb restored in Damascus, the Orient-Express linked London to Cairo. The industry finds here a flattering aesthetic full of imperialist ardour and promising ambitions by slipping into the myth of Alexander the Greek-Babylonian, or Augustus whose Empire extended from Britain to Egypt. The myth flatters the powerful.
In France, thermal resorts have been very successful since the Second Empire, combining the pleasure of golf and balneotherapy as in Aix les bains, Vichy, Allevard or Saint-Gervais. If you go down the French Riviera, it is only in winter to enjoy the mild climate. Under the Third Republic, industrial progress was elevated to the rank of art, as Gustave Eiffel put it in 1889. The spirit of adventure, enterprise and encouragement to dream is elevated in majesty in the streets of Paris, the posters bear witness to this and are addressed both to a demanding elite and to an ever-increasing popular demand and who are waiting for their first paid holidays.
Skiing became more democratic in fifty years, giving birth to the first prestigious resorts such as Chamonix-Montenvers, Mégève, Val d'Isère or Courchevel, at that time mountaineering also acquired its first letters of nobility. The poster sends social messages based on the example of female emancipation: there are many contrasts between a young bobbin skier who splits the powder snow of Mont d'Arbois around 1935, when an earlier generation a woman was still skiing in a dress and hat holding her husband's hand.
It was probably necessary to force some "beautiful minds" too independent like Toulouse-Lautrec, but we complied with the request as evidenced by the chic Parisian work of Jules Chéret, subtle by Roger Broders, synthetic and graphic by Cassandre, or soft and sensual by Villemot. Poster designers sold a dream, this dream still works today by bringing together amateurs and collectors around this genesis of advertising.